Residents of Villa Park are always looking for a reliable garage door opener service in Villa Park. Those that find us here, at Garage Door Repair Villa Park, know they don't need to search anymore. We offer full service, maintenance, repair, and replacement on all openers on the market today. Among the brands we commonly work on are Genie, Liftmaster, Chamberlain, Craftsman, Sears, and Marantec. We also repair a variety of drive systems including chain drive, belt drive, and screw drive.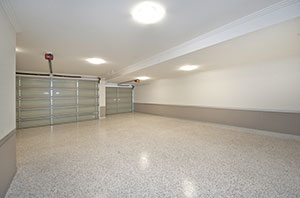 Our technicians in Villa Park have a great experience and years of training with many garage door openers. They bring everything they need with them to the job site so they can make the repair in a single trip. This makes them quite popular in the century old neighborhood of Villa Park. Built originally as a housing area for factory workers at the Ovaltine plant, the city has been transformed into a stylish small town, where many people like to live and commute to Chicago for work. The historic homes are interspersed with modern construction. That is one reason why we carry a full line of garage doors that complement the styles of many homes in the area.
When you want a new garage door opener, we are the ones to call on. We carry many top brands for the convenience of our customers, so you can choose among Marantec, Sears, Liftmaster, Genie or Chamberlain
Our technicians can replace an existing garage door opener within a short time regardless of the brand or its drive motor. They will also make sure your emergency release is in good shape because in case the power is out, you will have to use it to open the door. As an overall, though, openers will allow you to operate the door with ease without having to do it manually. That's a perfectly good reason to ensure it is always in excellent condition. Now if you combine the convenience of openers with the safety provided by remote controls, you will have the pleasure of controlling the operation of your door without coming out of your car. That will enhance your security and safety.
We offer same day service to our neighbors in Villa Park
When you have an emergency, you can contact us to help you. For businesses, we offer a full line of steel roll up doors. For our residential customers, we offer many other styles in doors. We handle both residential and commercial services. We are here to help you get your garage door working, as you want.
When you are ready, contact Garage Door Opener Villa Park.